Christmas Orders
For all Christmas Orders placed please add a note in the cart to let us know when you would like your order to be dispatched or collected.
Any problems please use the live chat function in the bottom right corner of the page.
What our customers say
Joanne

Absolutely love this local artisan chocolatier. love the handmade individual chocolates which are a special treat but have to also mention the seasonal produce which are brilliant - the Easter eggs in particular.

Kate

I have had several chocolates from here and would highly recommend them either for a special gift or a treat for yourself. Some of the individual chocolates are absolutely amazing and the Easter eggs are so chunky and delicious. I bought my brother and his wife an Easter egg last year and he said it was the best chocolate egg he's ever had.

Jason

Apart from the fact that the chocolates in this gorgeous shop look truly amazing, like a piece of artwork, the flavours were perfect, an absolute delight, definitely returning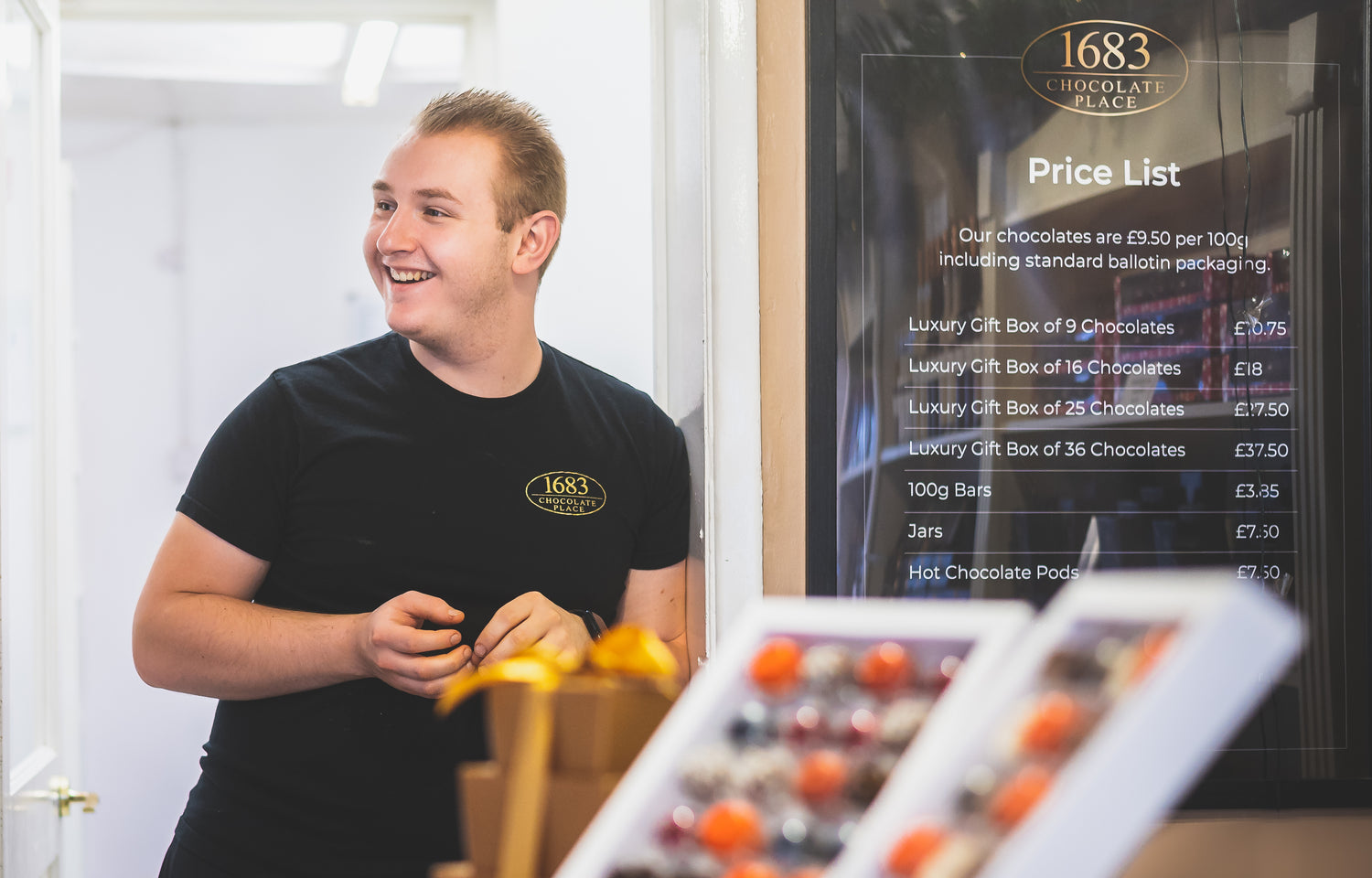 Joe Vaughan
Joe is the Founder and Head Chocolatier at 1683 Chocolate Place. Joe studied at the Chocolate Academy on the site of the Barry Callebaut Chocolate Factory in Banbury where he learnt the basics on how to take liquid chocolate and make it into something incredible. After refining his skills for over 8 years he believes his chocolates are the perfect balance of edible pieces of art that really do pop with flavour.